Lady In Red
RED Resort & The Josie Hotel
Following a few moments of small talk, my shuttle bus driver gleefully informed his fellow Canadian border patrol agent, "Well, then, I'm yer cousin!" The agent reacted with a singular lack of surprise and the two strangers exchanged family gossip as the passports of the bemused shuttle passengers were cursorily examined. After a short flight to Spokane, WA and the slow roll of the shuttle bus, it was a perfectly Canadian welcome, crossing the threshold into Kootenay country. I was bound for Red Mountain Resort and Canada's newest ski-in-ski-out luxury ski lodge.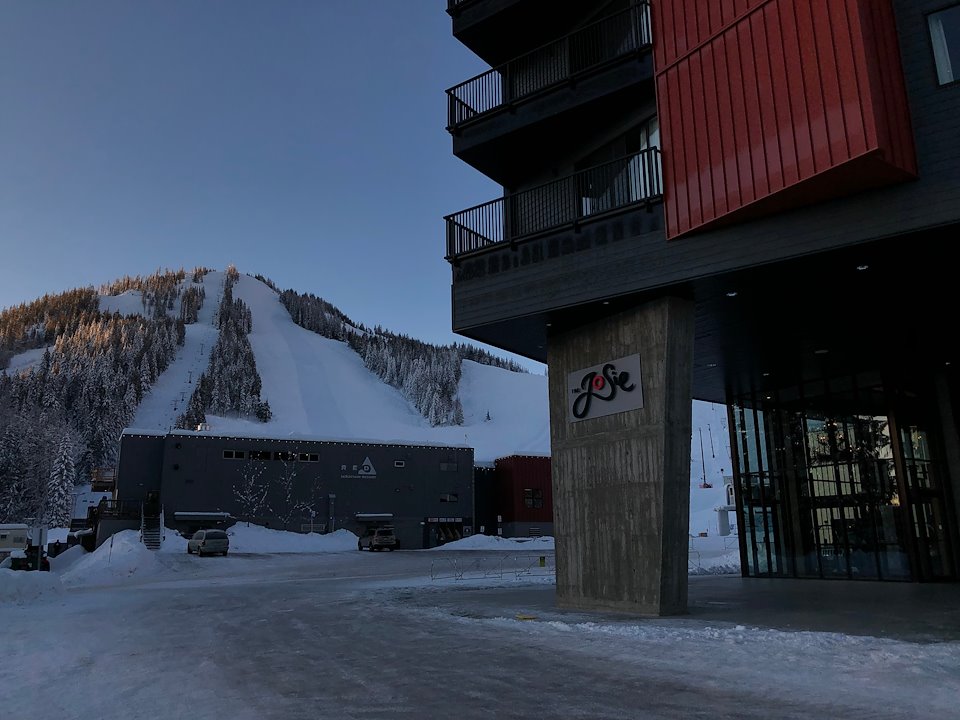 Out of the inky dark, the shuttle nosed under the gleaming portico of the newly minted Josie hotel. As I climbed down I cast my eyes to the faintly glowing slopes and a minuscule snowflake trailed through my gaze. My reverie was interrupted by the friendly greeting of Valentín, who already had my luggage in tow. The moment I strolled inside, trailed by Valentín and my hefty ski bag, I felt as though The Josie was home. It's rare when the character of a hotel is so welcoming you regret stepping off the property (even to go skiing). The Josie accomplishes this feat in spades. A cheerful fire guided me past gleaming red chairlifts to the reception desk. I was home. For the week, anyway.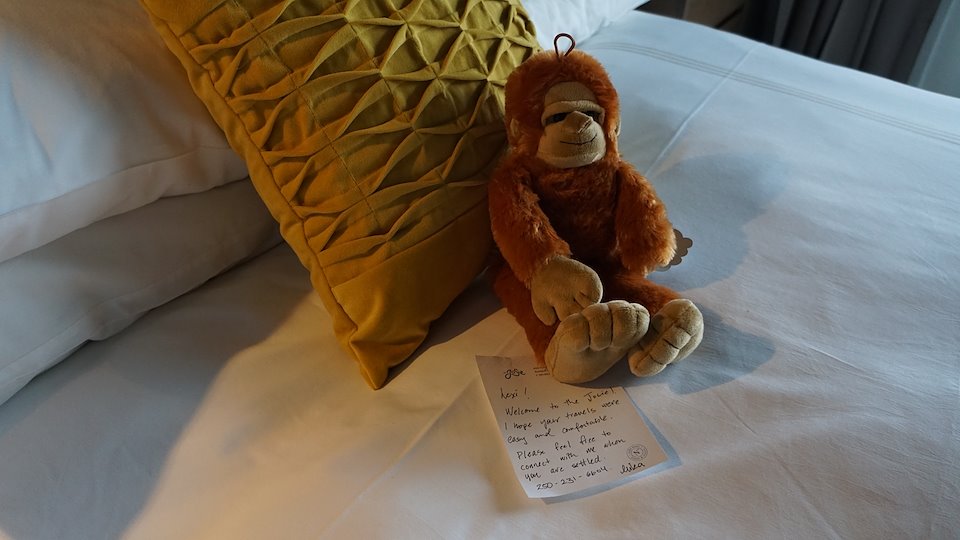 A fuzzy Big Foot and a hand-written welcome note awaited discovery in my slopeside room. I quickly read the note before the beguiling site of snow cats and swirling snow drew me to the huge picture windows framing Red Resort. Being somewhat of a dirtbag, I was easily cowed by the comfortable yet luxurious setting of The Josie. Sleep descended quickly after a luxurious shower followed by a collapse into the plush bedding.
I'd travelled 845 miles to Red Resort and The Josie for one reason, the 2019 Canadian Open Freeride Championship event. My work with IFSA brought me here to pitch in, provide social media coverage, check out the new Josie Hotel, and tap into the Freeride skiing scene in Canada. But first, a swing of Canadian whiskey and sleep.
TO BE CONTINUED…